The recent refugee migration has brought large numbers of newcomers from south-western Asian countries, particularly Syria and Afghanistan, to Germany. Over 70 percent of 18–30-year-old refugees from these two countries were unmarried men. A situation of skewed sex ratios in the respective refugee groups, the lack of established co-ethnic communities and considerable cultural differences between the sending countries and Germany are likely to complicate the process of partnership formation among these young men.
Would newly arrived refugee migrants consider forming partnerships with the majority population and seize opportunities at places of study or work, in the neighbourhood or through online partnership platforms for meeting majority native-born Germans? Or would they search for partners in their country of origin, or among the established ethnic minorities within Germany, either from the same religious denomination or speakers of the same language? How would members of the majority and from established immigrant groups perceive and react to partnership attempts of newcomers?
By addressing these research questions, the PARFORM projects seeks to provide novel insights into refugees' partnership formation and contribute to scholarly debates on immigrants' social integration.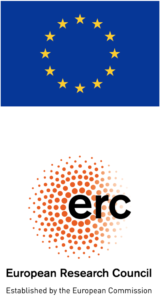 Duration: 1 March 2021 – 28 February 2026
Funding: European Research Council (ERC) Consolidator Grant
This project has received funding from the European Research Council (ERC) under the European Union's Horizon 2020 research and innovation programme (Grant agreement No. 864683).